So I've kind of been mia from the blogger world so here's a quick little polaroid update of what I've been up to!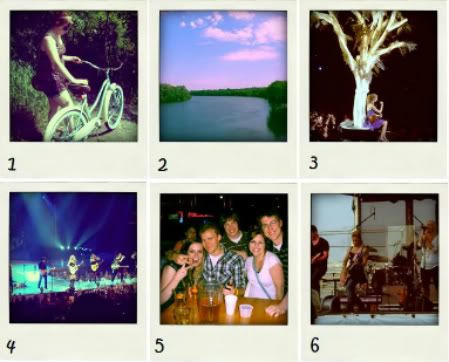 1
- I bought a new bike! One of the best purchases I've done in awhile.
2
- While on a bike ride I snapped this photo. I love the river!
3&4
- I went to the Taylor Swift concert with some girl friends. It was an AMAZING concert. I love Taylor! Her concerts are always amazing. She puts on such a great show.
5
- I helped Eden celebrate her birthday!
6
- I went to Ribapalooza with my friend Lindsey. It's a small country music festival that, or course, has free ribs (I went later so missed out on the ribs). This is a photo of the band, Bombshel. They are VERY good. You should definitely have a
listen
.